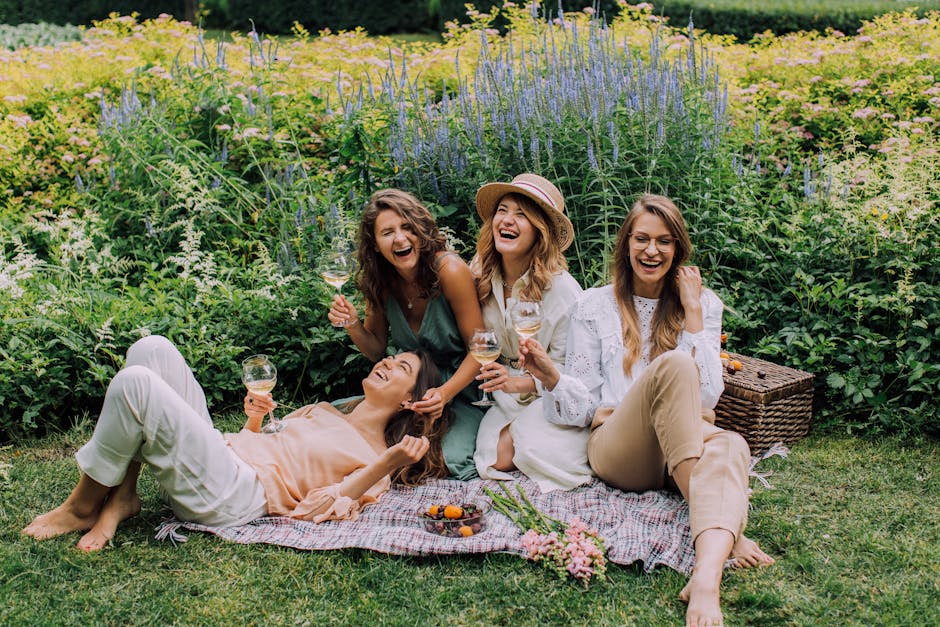 True friends add zest to life. How would the world be without them! With them by your side, things are better, and it's a relief that even in hardships, they don't leave. With their presence, it's like you've gained another precious circle you can call your family. They are like your brothers and sisters by blood even when they are not.
That's why it's difficult to get separated from each other even when you spend the whole day together. You wish it's the weekend or a holiday again, so you can be and bond together in no time. If you aren't neighbors, you wish you were. That's how happy you are when you're with real chums whom you can count on!
But what if one day, someone in the squad needs to go far away and leave to pursue their dreams or to live with their family in a better country? Yes, not just to a new city, village or street but to a totally foreign country. It's definitely going to be both a proud moment as supportive friends and a sobbing time as friends who don't want to be too far away from each other. Awww.
Say you're not the one leaving but someone else. Well, you'd wish you could just go with your friend who's flying abroad and living there for good. However, you have your own families and lives, too. If the whole gang is already old enough and very capable to move together, why not? But that's a rare thing. Not to mention, you'll build your own families too.
For now, all you can do is to make the last moments you can be together in the same country extra special. You'll probably be seeing each other again in the future, but who knows when that would be, right? So create more beautiful memories now. Here are 10 exciting things you can do with the squad before a friend moves abroad! Before someone sheds more tears, go!
1 – GO ON A BEACH GETAWAY.
Spend a refreshing time by going on a beach getaway. Set a date when everyone is available, so nobody will miss this special trip.
Engage in various aquatic sports that everybody in the group will enjoy. Aside from swimming, try snorkeling, scuba diving, surfing, water skiing and wakeboarding among the diverse options. Bring and wear your friendship swimsuits or trunks if your squad is THAT close to have those.
The beach is also a wonderful place to have a campfire lit in the middle of your group seated in a circle. Talk about nice memories over marshmallows turning into smores. What's more, the oceanfront is also a dreamy location for a tear-jerking despedida surprise for your friend.
2 – VISIT LOCAL HISTORIC MUSEUMS.
Art and science exhibits can be found around the world, but it will be hard and most likely impossible for your moving friend to find a national museum of your own country in the foreign country he/she will be moving to. Visit local historic museums together. Go on a whole day of museum-hopping!
It's a great bonding activity that will make you recall History lessons you had way back in elementary and high school and will introduce you to events and artifacts you actually didn't know existed.
Since your friend is leaving her homeland to live in another country, spending time appreciating your own cradle through local historic galleries is meaningful and exciting! You yourself can still go whenever you please, but this friend won't be able to do so anymore unless he/she comes back. Not only the local souvenirs are worth-keeping but also the experience which is an invaluable remembrance.
3 – ATTEND A CONCERT.
If all heads in your squad are mutually fans of one or more artists, it's surely your goal to be able to see these faves in person. Tick off that goal in your friendship bucket list by attending a concert together!
Your friend may still be able to see them in real life if that artist visits the country he/she will be moving to, but it's different when you achieve the dear wish side by side. Sharing the same interests such as that favorite celebrity or band, friends enjoy concerts a hundred times better when they're together.
4 – REVAMP A ROOM.
Most squads won't think about doing this, but just in case someone needs a room revamping, you can do this as well. But of course, you cannot rework a room owned by that friend who's leaving. What's the purpose if their items are inside moving boxes already and the house is soon to be sold, right?
If anybody else in the group has a bedroom, a kitchen, a living room or an attic that needs redecorating, get the team to help that friend lessen the hassle. This doesn't really have anything big to do about your moving pal, but this activity is a great way to productively bond, converse and eat homemade food indoors. Nothing expensive is required; just each buddy's loving presence and that room to be redesigned.
After or before that, you can help your moving friend to pack stuff, seal moving boxes and clean up the home they'll be leaving.
What a good time to use your energies and show your teamwork indeed!
5 – CLIMB A MOUNTAIN.
Truthful friends aim to climb the top together and to never leave anyone behind. Climb a mountain together, and you'll realize even more how heartwarming that is. This will be a thrilling adventure for the crew!
There are so many things you can do when you reach the mountain peaks! Don't forget the camera that will capture your noteworthy summit moments. These photos will be like treasures you don't want to fade just like friends you don't want to lose.
6 – PLAY ARCADE GAMES.
You always play video games and mobile games together even when you are in your own houses. In a way, you can still play them even if your friend is already abroad. Since there's the Internet, that's very possible. If you do just that as an 'exciting thing', it doesn't seem peculiar anymore.
If you want to play something unusual but not new, something that doesn't get old, visit an arcade and enjoy like kids again. Play arcade games together! They never lose their popularity because they're an iconic classic. People of all ages can play them without worry.
Actual arcade games are different from those you play virtually. They can't be played together when you're apart even if you have the fastest Internet connection in the world. It's living in the moment in a playhouse for kids and kidults.
7 – PLAY PAINTBALL.
Having playmates is one of the best things about having friends.
Besides games you play while seated or merely standing, there are exhilarating team activities that the whole gang will love, that will showcase competitiveness and will strengthen your camaraderie. Among them is paintball!
Paintball is an intense and interactive shooting sport perfect for groups! If you don't exercise together but want to do something that will make you lively and sweat off, this is an ideal game for your circle.
Show your squad's skills and teamwork that's more vibrant than any colorful paint!
8 – TRY PARAGLIDING.
Soar through the vastness of the blue skies by paragliding! It's a one-of-a-kind activity to check off from your squad goals. Let your group be like those flock of birds flapping happily above the ground! Paraglide, and see the country from an angle like no other.
9 – GET WHOLE BODY MASSAGES.
All the packing, carrying of moving boxes, tidying up and finalizing documents are definitely tiring for that friend who's soon flying abroad. To help them relax and loosen up after the preparations and before their long flights, get whole body massages together. They will have more to do when they move into their new home already, so let them pamper themselves for a while.
10 – PLANT A SEED THAT TURNS INTO A TREE.
A friendship you cherish is irreplaceable. Plant a seed that turns into a tree to remind you of your exceptional team. It might seem a bit boring now, but seeing the seed grow as a plant and gradually as a tree will be exciting.
When your friend visits the country in the future or if ever he/she goes back for good, it will be touching to see that tree that has grown and toughened like that friendship your squad keeps!
_____________
FRIENDS WHENEVER, WHEREVER.
Real friendships are priceless blessings you can always be proud of. You have each other's back not only when it's comfortable but even when it's backbreaking. Sincerely, you are supportive of each other's dreams and proud of each other's successes.
That is true even when somebody's way to accomplish their dreams means leaving the motherland you all grew up in, where that friendship began. Undeniably, it's sad when someone is moving abroad for good because that means you can no longer do the things you do together, but nevertheless, friends are still cheering on each other. Keeping in touch is a must. Although limited, virtual communication is there to break the bounds of distance. There's no forgetting anything and anyone in the realest squad!
After all, your friend is just leaving the country but not the friendship! Friends are still friends whenever and wherever, even if one moves to a new home miles and miles apart from the others.
_____________
ABOUT THE AUTHOR:
Nicole Ann Pore is a writer, an events host and a voice over artist. She finds quality and well-researched writing as a worthwhile avenue to enlighten and delight others about things that matter. For her, it's restoring and fulfilling to the heart and a great way to clear the mind while loading it up with fresh learning. Film critiquing and filmmaking are among her interests too. Giving all the glory to God, Nicole graduated Cum Laude from De La Salle University Manila, Philippines with a Bachelor's Degree in Communication Arts.